Robertson 4010 Amplifier Repair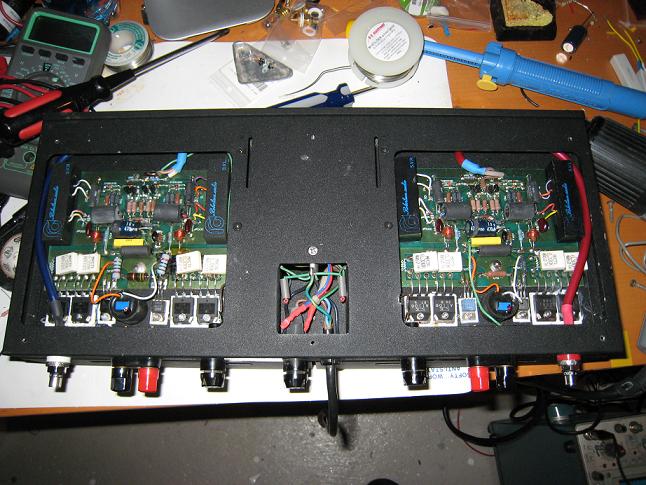 This Robertson 4010 Amplifier was blowing fuses at power on. Results from diagnostics suggest DC leakage and the need for replacement of all transistors. We carefully select matched transistors from a batch of more than 400, it is a very tedious, boring but necessary process.
After the repair, bench test meet factory specifications.
Total Cost of Repair: $ 280.00